Partners in Fair Trade
Our mission is simple - to improve the lives of some of the people with whom we share this planet.
Wholesale
Global Crafts wholesales over 2000 products from 20 countries in the developing world to over 1000 stores in the USA. Every product is handmade, unique and high quality, enabling retail store owners to stand out from the crowd.
Drop Shipping
From a few products to an entire website. At Global Crafts we offer Drop Shipping or a managed eCommerce for your entire site. We look forward to partnering with you with bring our products to your website and marketplaces.
Shop Online
Our retail brand Gifts With Humanity is designed with consumers in mind. Stop by our website and enjoy a unique and sustainable shopping experience. Use coupon code CLUB to get 10% off your entire purchase. Thank you for your support.
Global Crafts and Fair Trade
Partner with Global Crafts and bring unique product to your community. We are members of the Fair Trade Federation.
Working with 40 artisan groups in 20 countries
Our Mission is simple - to improve the lives of some of the people with whom we share this planet.

We do this by offering income-generating opportunities to craftspeople in developing countries by following fair trade practices including paying in advance at least the market price for items, ensuring that craftspeople receive payment, and ensuring that the craftspeople work in fair working conditions.

We are a socially sustainable for-profit business.
Specialist Markets
Just a few of the markets where our philosophy and products do well. We supply over 1000 stores ranging from dedicated fair trade stores and yoga studios to pediatric dental practices and pharmacies. We look forward to supplying you with our handmade wholesale products whatever your business model.
Founded in 2002 - we are proud to have purchased $6 million in artisan made Fair Trade Products. Our brands sell creating opportunities for artisans. Set your store apart with unique handmade products.
Think Thursday
Each Thursday get some thoughtful insight into Fair Trade with our Think Thursday Blog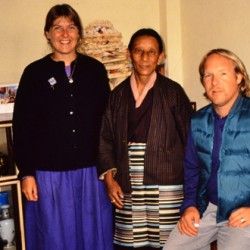 When we at Global Crafts became members of the Fair Trade Federation in 2005, we found we were a part of an interesting group; married couple-owned and operated wholesale businesses.  In our case, it was easy for us to make the decision when we returned from Kenya with no jobs, no kids, no home, to set up a[…]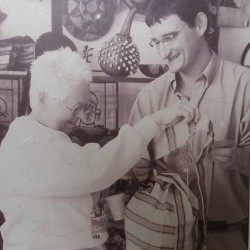 When retail sales are going well, you'll rarely hear retailers complain. When sales are less than stellar, though, retailers have a number of excuses: the economy, it's an election year, the weather is too hot, too cold, too rainy, too dry… you get the picture. Could you be part of the problem? Might you be[…]
Previous
Next