My 98-year-old mother, Bea, always told me to never leave the house without wearing earrings.  Most mothers would say makeup but the women in our family have always had an affection for earrings.  Bea loves Fair Trade earrings, the bigger and brighter, the better.  When someone compliments her on her earrings, she proudly says, "These were handmade by women in Chile" substituting Kenya, South Africa, India,  Guatemala, Mexico, Mozambique appropriately.  Every now and then she fingers her earlobe and says, "Who made these again?"  (she is 98, after all) but she loves to tell the stories, even if the listener was only being nice.
I don't know the statistics but I'm pretty confident in saying that women buy the majority of Fair Trade handcrafted items.  From jewelry, to bags, to clothing, most products are designed for women.  And wouldn't it be interesting to know just how many Fair Trade artisans and craftspeople are women?  Again, just guessing here but knowing how society works in many developing countries,  I'm willing to go out on a limb and suggest that the majority of fair trade artisans and craftspeople are women.  So for Mother's Day, let's celebrate the women who make some of the fair trade handicrafts that our mothers will love.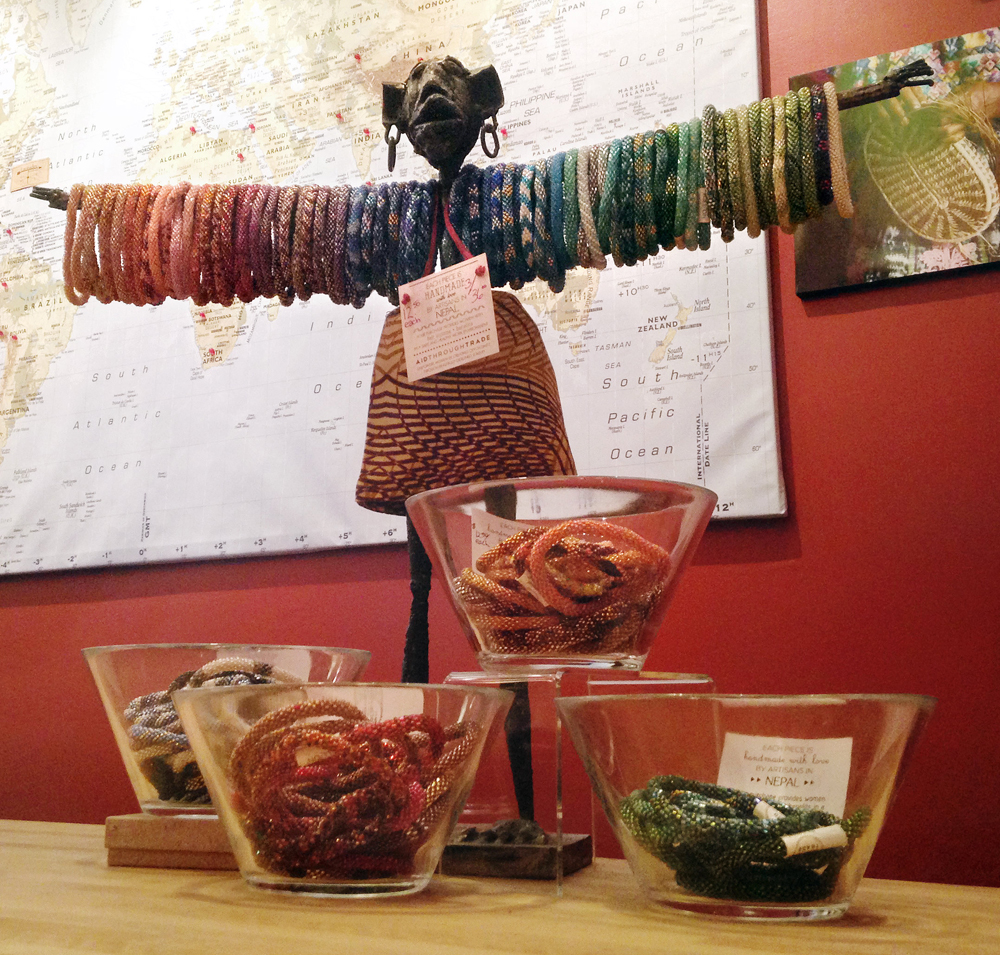 Terri, the assistant manager at the Latitudes store in Fredricksburg, VA says one of the best-selling Fair Trade products that is made by women for women is the Roll-on® Bracelet from Aid Through Trade, who works with women in Nepal.  "There are literally hundreds of different designs and color combinations to choose from! The bracelets are designed to give just a bit when rolling them on, so just about everyone can get them onto their wrist, and yet they don't fall off.  It's fun to see people spending time going through all the colors and designs, especially when they are wearing the item they want to accessorize with the bracelet. It becomes a fun group effort, with customers and staff alike joining in to ooh and ahh at some of the choices. We can easily come up with about a dozen individual bracelets that look like they were custom-made to match their attire, no matter how many colors are involved! Bracelets are sold wholesale in sets of coordinating color themes, so coming up with multiples that complement each other is a breeze."
The way the store displays the bracelets is striking, using the Mama Recycled Metal Jewelry Display available wholesale from Acacia Creations. "We can get lots and lots of roll-on bracelets onto her long arms, and use glass bowls below to hold even more," Terri replied. "She takes over one corner of our POS counter, a good spot to linger over the colors. Since she likes to wear so many at once, of course she has a small sign on her that offers an incentive price when you buy 3 or more. It is no surprise that the roll-on bracelet is our best selling item!"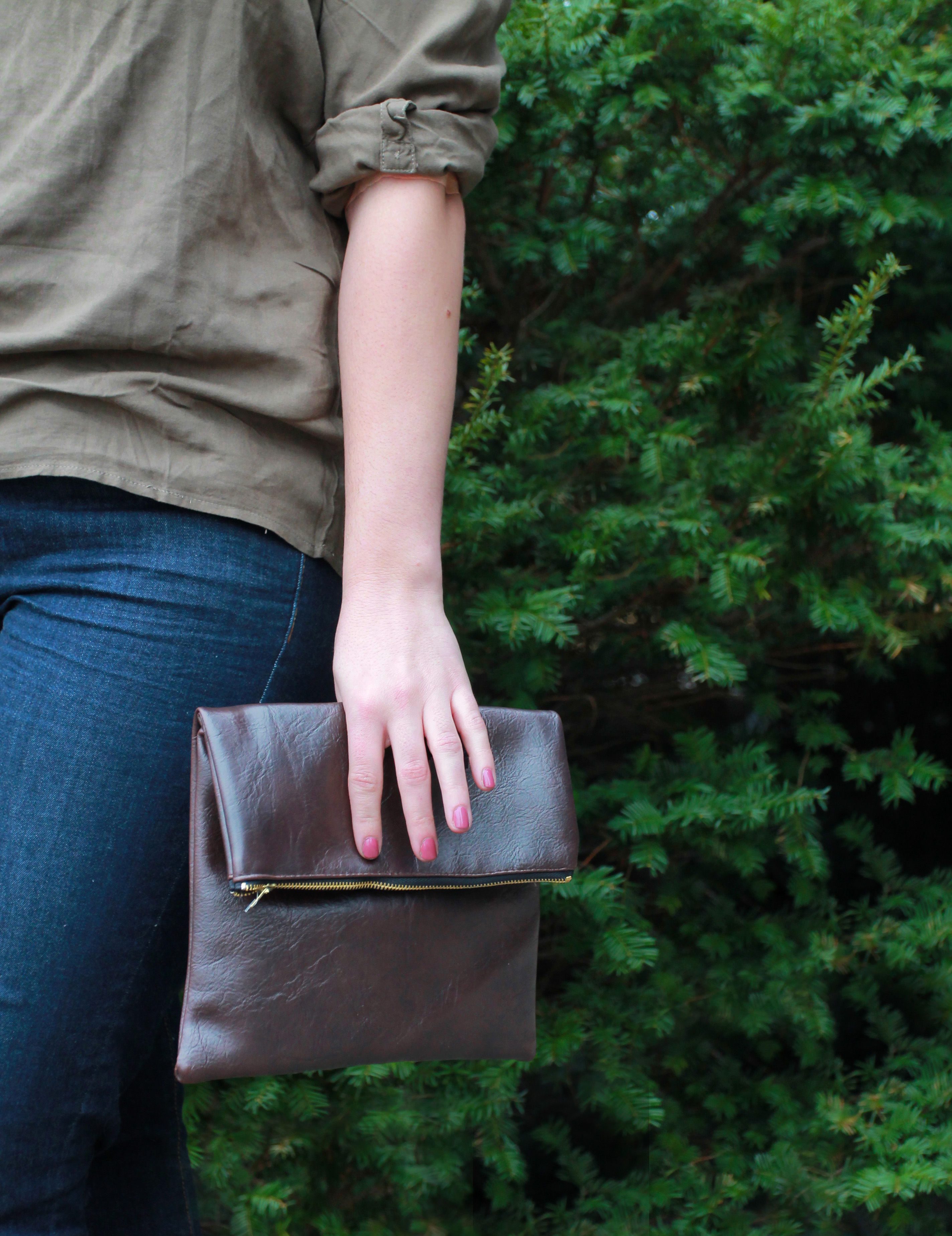 Jean Bathke of Mamafrica Designs described how the Congolese women walk across the border to Rwanda to purchase the material for the bags they make.  Initially the Nsmire Clutch was to be made from leather but there was no leather to be found in the Rwandan border markets.  But many of the stores who by the "vegan" leather Nsmire Clutch actually prefer it this way.
"Customers tend to gravitate towards the fact that it's made from vegan leather, writes Joy McBrian of Fair Anita in Minneapolis.  "Personally, I love that it's more of a mainstream product– I can sell it to anyone, regardless of demographic, because of the price point and classic design.  I like to mix up our jewelry display by adding a clutch.  It helps break up the collections, and it helps the bag really stand out!  To have them stand on their own, we've added a bit of cardboard inside; this way, we can easily prop them up wherever. "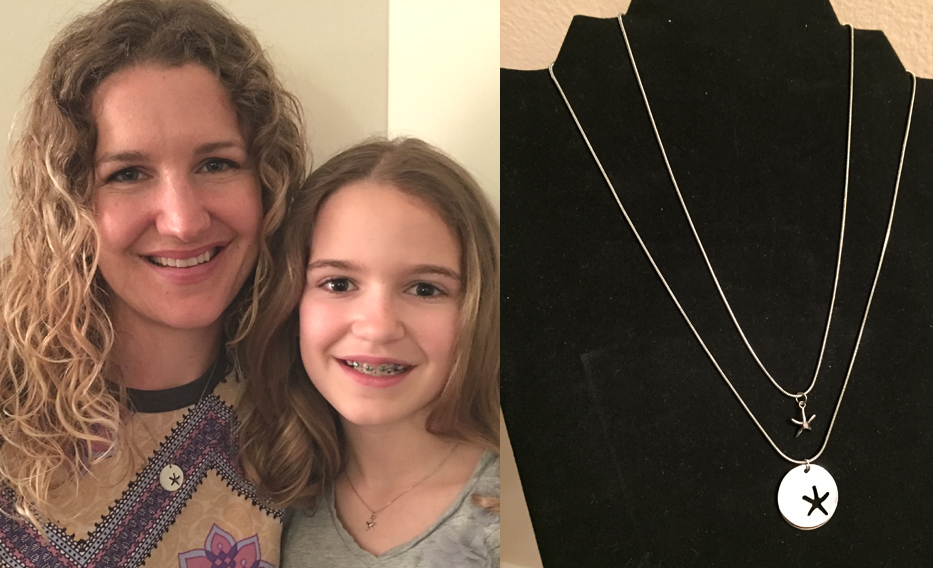 The silver Honor necklace made by women in China who are with Starfish Project, many of whom were victims of trafficking, is the ideal Mother's Day gift.  Cindy Alness, one of the participants in the Starfish Advocate program writes, "These two necklaces can be worn together or given as a gift where you wear one and give the other away to someone special. I like to think that the circle represents a mother's/grandmother's heart, and the starfish cut-out is the daughter/granddaughter that we hold close in our heart. The name of the necklace, "Honor", describes the relationship between mother/grandmother and child/grandchild, one of love, honor and respect for each other and who we are becoming."   When asked what she has found to be the best way to display the necklace, Cindy replied, "The best way is by having  a picture of my daughter and her daughter wearing the necklaces next to the necklace displayed on a black velvet background. "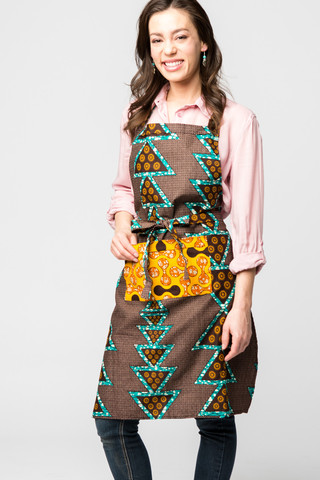 The poor apron has suffered so long as the stereotypical gift for mothers, let's change its perception by coming up with some new ideas for why Mom needs a new one that don't suggest that her place is in kitchen.  An apron has two functions, protect one's clothing and provide a place to stash things for easy accessibility.  We wear them when selling at farmers' markets, gardening, building stuff, working on hobbies — anything where we're covering something or we don't have pockets.
This vibrant washable cotton apron from Dsenyo is made by the Vipambi Women's Group in Malawi and has a big functional pocket from contrasting material of traditional wax textile.  "Customers really like that the aprons are handcrafted and that the price point is reasonable," said Josette Prudente-Reilly from the de Young Art Museum. "The apron does best when it is hung by style on a face-out display. This enables the customer to see the assortment and all of the color options. We have displayed them folded as well and we historically has much better performance when they were hung face out."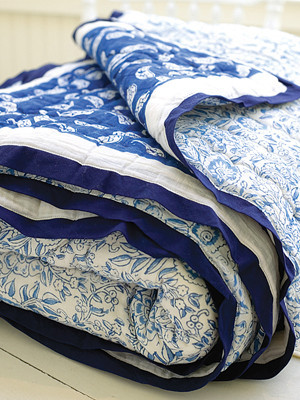 While the moms where I am may be heading to the beach, some moms could still need something to stay warm on Mother's Day.  Lightweight but warm, this quilt is just one of the many block printed textiles available from Friends of Tilonia.  "More than 400 women artisans earn an income from producing the Tilonia®  bedding, pillows, table linens and accessories, Ellen Fish, the Executive Director of the organization, writes.  "Given the traditional culture in rural Rajasthan, many work from home."
Accessories like this Asmara Stripes scarf from Creative Women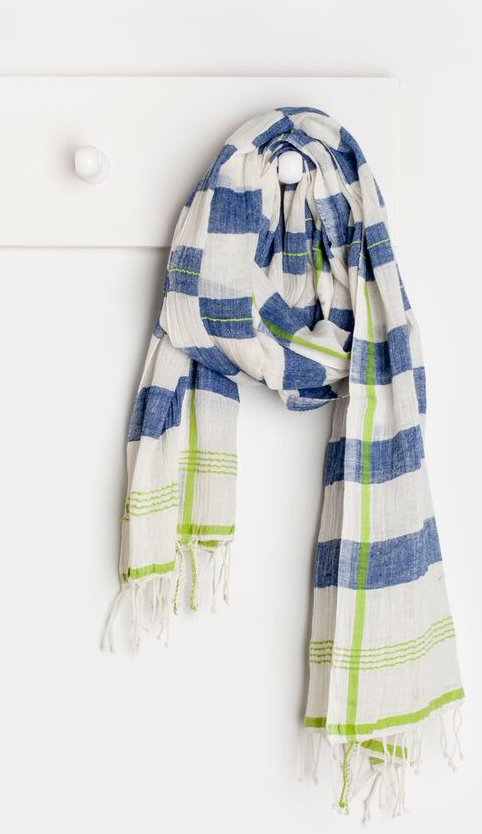 make the perfect Mother's Day gift.  "We work with a women-owned business in Ethiopia and women spin cotton and silk there (the weaving is done by men," writes Jenny Cleveland, "Creative Women has partnered with this business for more than a decade and many women have worked there since the business began. In Ethiopia, it is a much safer and more reliable income than day labor, which would likely be the alternative for many women."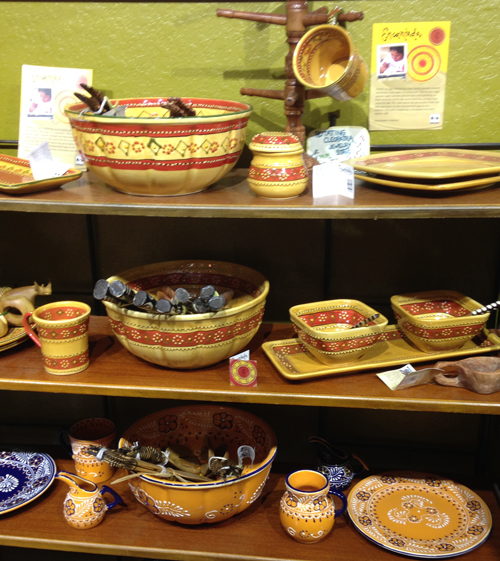 "I think moms would like a nice fair trade coffee cup," Pam McArthur of Gifts With Humanity says, suggesting the Encantada coffee cup from Global Crafts, which is hand-painted by women in Mexico.  "It's lead free and customers really like the texture and the decoration inside the cup.  We display it with other ceramic pieces and tableware and find that the a tree designed for necklaces makes a great cup holder."
Even though it's not Mother's Day in Nepal, Kenya, Congo, China, Zambia, India, Ethiopia, or Mexico, we can celebrate mothers everywhere by offering fair trade products that are made by women.