The date of the event is set, whether by you or another entity (such as Earth Day, World Fair Trade Day or a holiday). You want to take advantage and create an event that will have people lining up to attend. How do independent retailers get people to show up if they don't have a large marketing budget? It's all in the planning. We've created a checklist of things to do and consider to help you make your event a success from planning to after the event ends.
Before the Event Day
Create a Page for your Event

Whether it's a specific page on your website or something like EventBrite or Facebook, a page provides a place where all of the event information resides. Consider the name of your event (brainstorm with friends and think of something catchy and inviting), nail down the time, place and who you want to attend. Whenever possible, see if you can use someone's quote as "endorsement" (if you've done this event in the past, ask for a quote from a past attendee). All of these details should all go on your Event Page.
Create a List of Calendar Listings 
Several media outlets have sections on their websites and/or in print where you can send your event details for consideration (some will even let you post your event on your own). Many of these listings are free or low cost. Start creating a list of places with the direct link (or email) so once your info is ready to be shared, you have your list handy. This is also a great job to delegate to any staff when things are quiet in the shop.
Prepare Your Event Email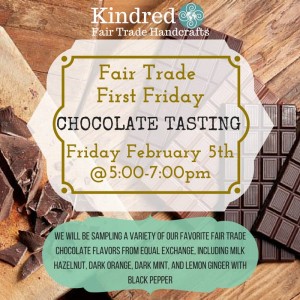 If you are having any presenters or special guests at your event, ask them to send out your email to their audience, too (or ask them to send their own, promoting the event). Be thoughtful of your subject line – make it fun and inspiring so busy people will think it's important enough to at least open and consider! Also, think of when you're going to send it. Opt for a weekend, if possible, when people get fewer emails and it's a personal event. Finally, this is not a one-time email and people will show up event. People need to be reminded several times so send your first one as a "save the date!" notice, and then continue to remind customers over the coming weeks. Change up the message every time you send the email, though. One might include some testimonials while another might be heavy on images and/or video. Different messages will appeal to different people. Test out which ones have a better open rate.
Events are a really great reason to engage on social media – they're social activities, after all. Choose a hashtag so you can follow the conversation. Some possible posts/notices for social media (depending on your event) include:
Registration is open

Early-bird registration is ending soon
Countdown: Just XYZ days away from our event!
Call out those who said they're attending
Thank any partners and/or sponsors
Remind them of the date, time & location
Grow the Network
Encourage anyone attending to share it with their friends – go as far as providing your friends/attendees with language they can use to tweet. Features like ClickToTweet are free and easy and allows you to track how many people are actually using your material.
Once people register (or commit to attending your event) by email, use the auto-response email as an opportunity to share with them possible tweets and/or ways to tell their friends via social media.
Write a Blog Post About the Event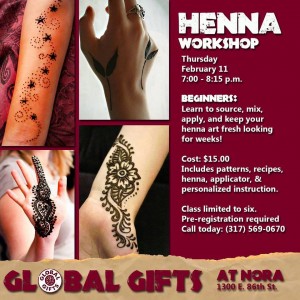 If you are presenting, can you write up a Q & A with the person(s) presenting (or if it's a trunk show, a Q & A with the designer)? Or perhaps the presenter/designer would want to write a guest blog post. Might any partners be interested in contributing a blog post? Think about ways to write a blog post that is not only informative but entertaining, too.
Stop the Presses!
Send out a press release and/or media advisory to local media and don't forget to share your event with any industry associations. Associations often get asked for sources by members of the media and if the association staff knows you're planning an event, they're more likely to share your contact info with reporters. Also, consumers find associations through website searches and if you're event is listed on an association website, they're more likely to find you.

Later this month we'll be covering how to put all this planning and hard work into play on the day of the event as well as how to continue to leverage your event's success once it ends.